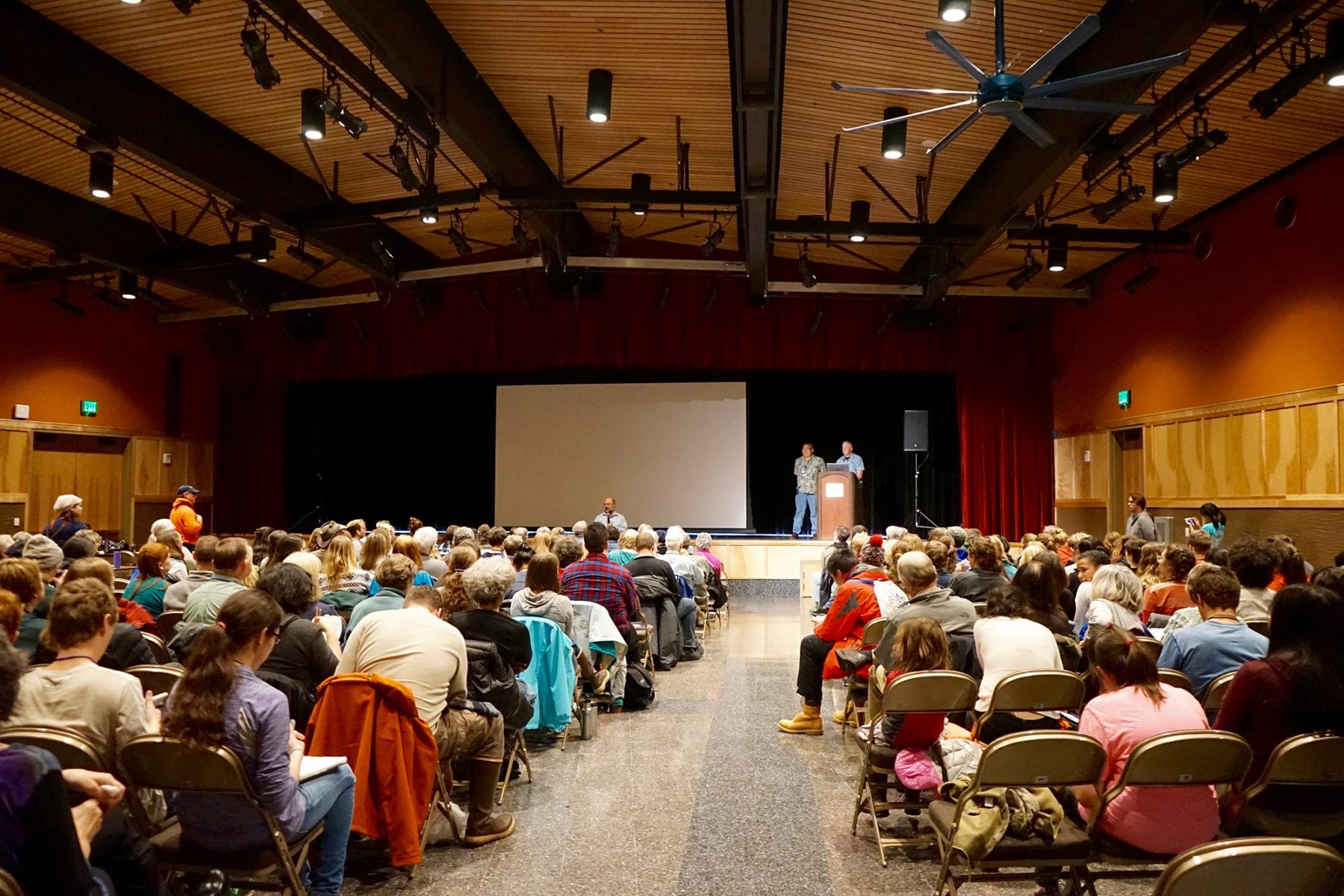 Sitka Sound Science Center provides science communication training for scientists presenting at our annual Sitka WhaleFest.
Sitka WhaleFest is a rare and wonderful opportunity for scientists from around the world to share their research findings with a general audience.  Understanding the audience is key to providing the best transfer of knowledge in this forum.  Our Sitka WhaleFest audience is made up of a diverse crowd that includes working fishermen,  high school students from around the region and Alaska, undergraduates, graduate students, fourth to eight grade enrichment students and curious adults.
In advance of the symposium, scientists are provided with written pointers for communication at this unusual outreach outlet. The Sitka WhaleFest science communication workshop offered right before the symposium begins is for the research presenters. It is led by professional science communicators who help scientists think about good ways to tell their story, know their audience, break down scientific vocabulary and provide a better PowerPoint.