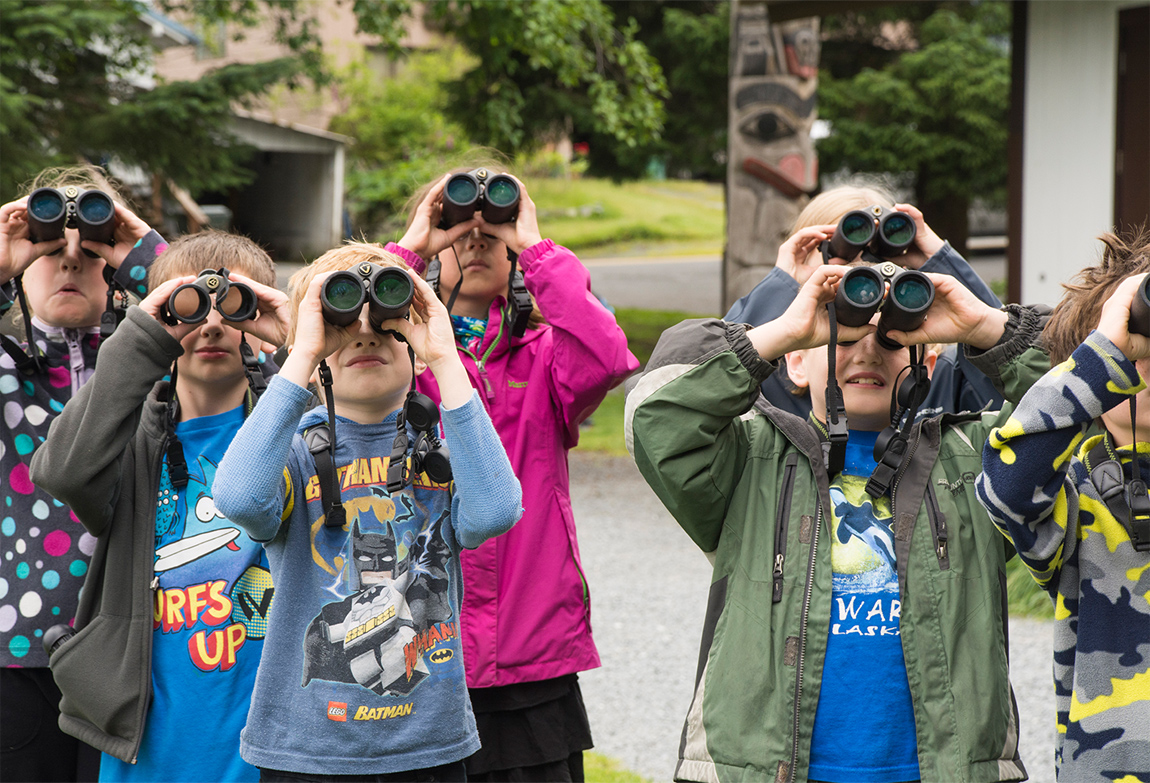 Engage young minds during school breaks.
The Sitka Sound Science Center offers week long camps during 8 weeks of the summer months.  While topics and ages range vary from week to week, all camps are age appropriate, richly experiential, outdoor and community exploratory, and project-based. Each camp session includes 3 – 5 scientists and educators with 10 – 20 campers.  Community partners ensure engaging field trips and activities.  Camps end with a culminating presentation or activity open to the community.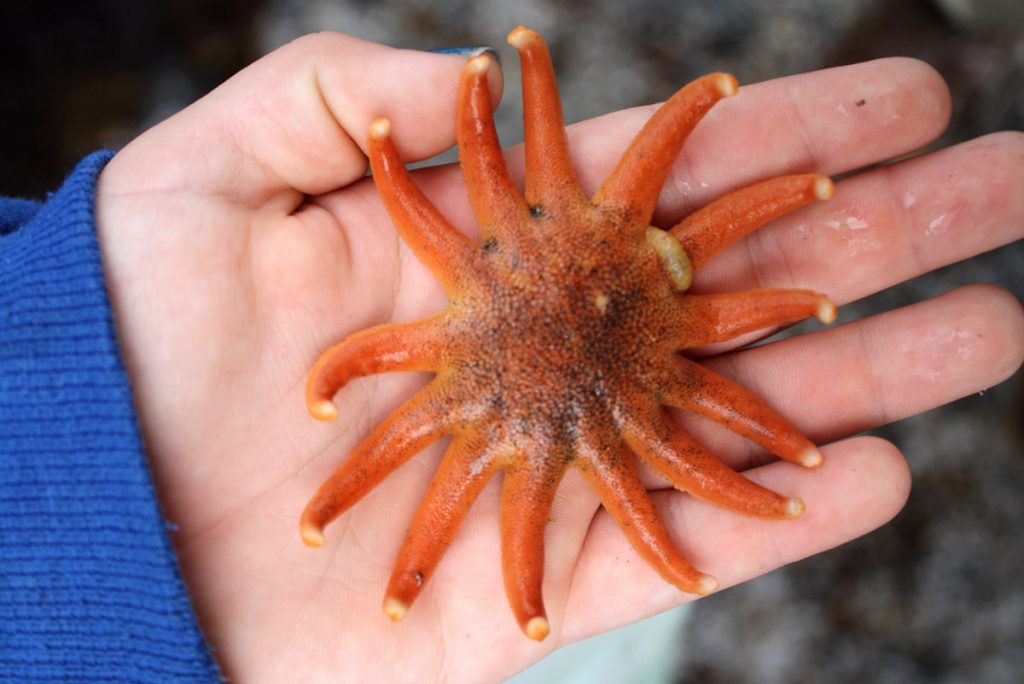 ---
Browse Camps
The theme of the summer camps of 2018 is "Collections". Whether it is a 1st grader exploring metamorphic rocks or an 8th grader looking at the engineering behind building trails, all the summer camps emphasize building strong science foundations in an engaging, active manner that celebrates exploration and tinkering.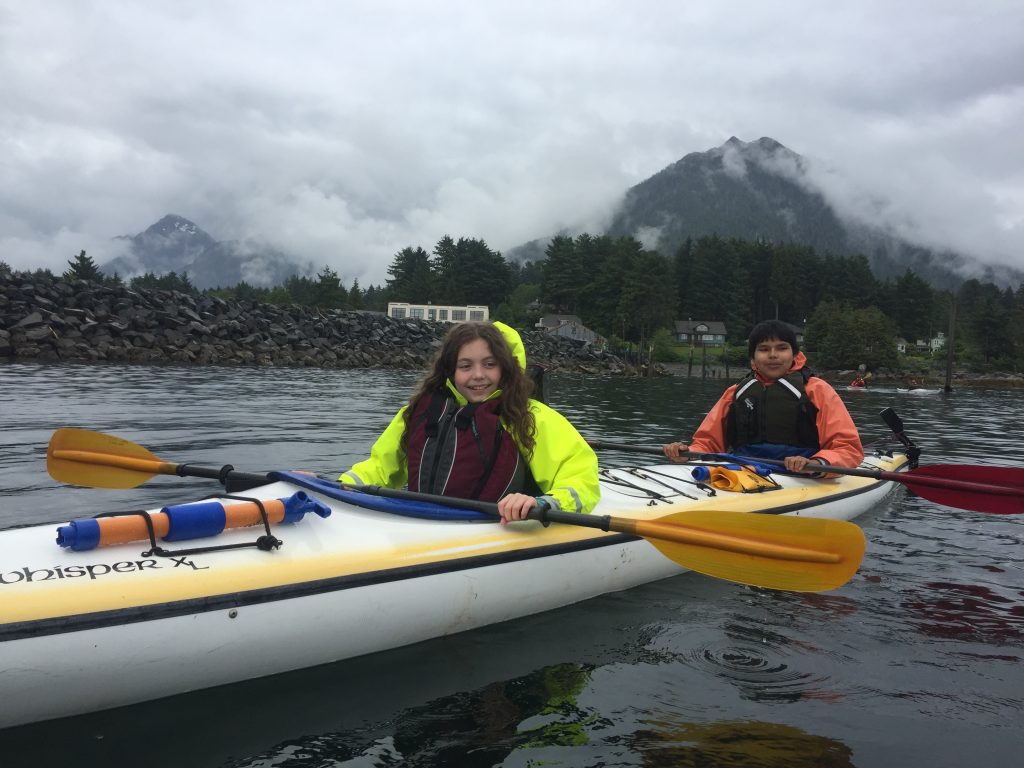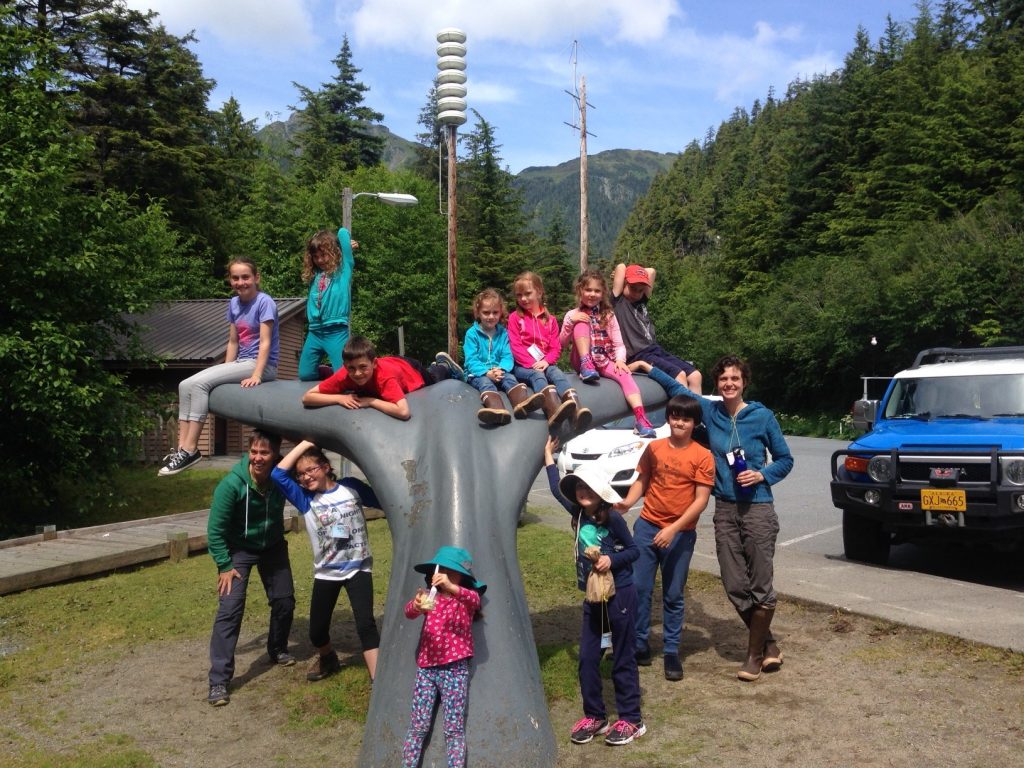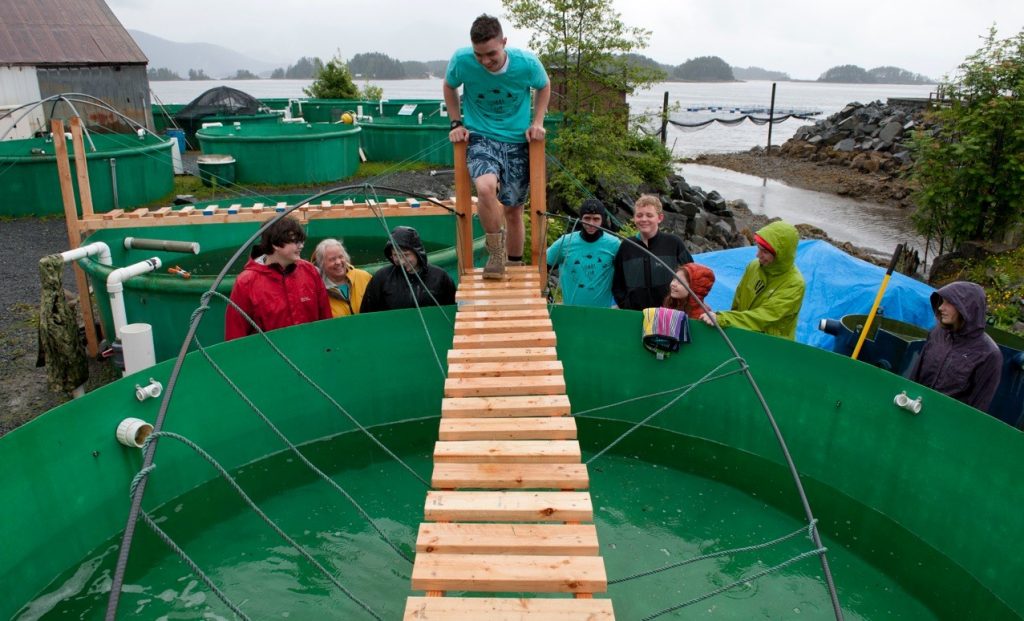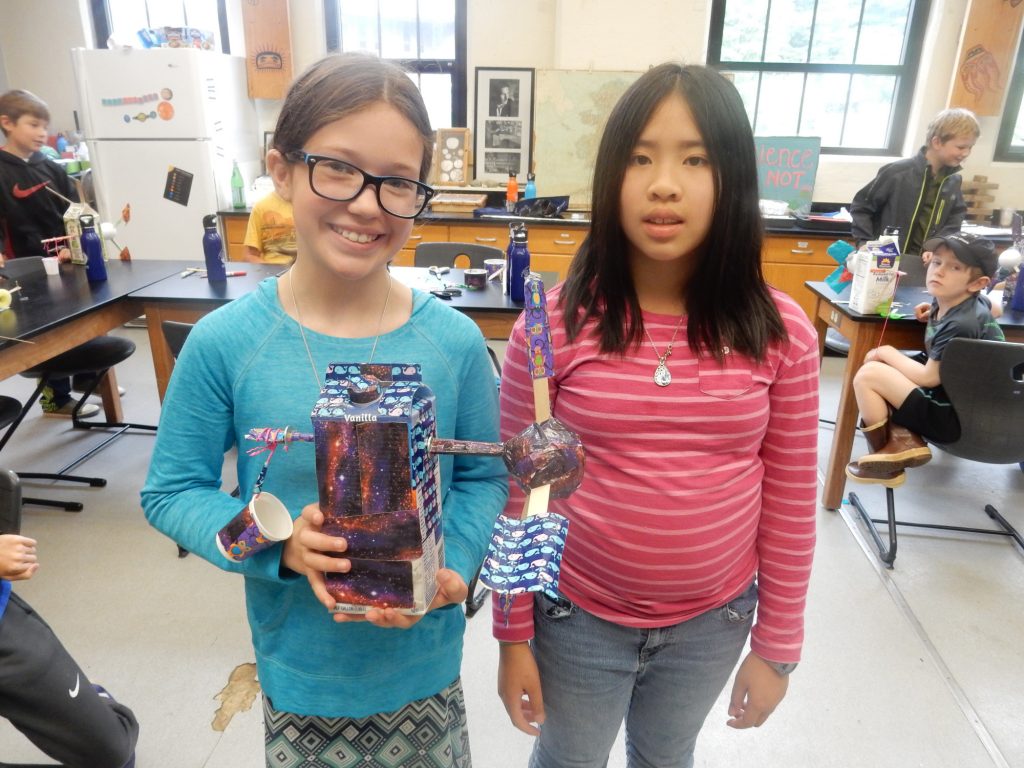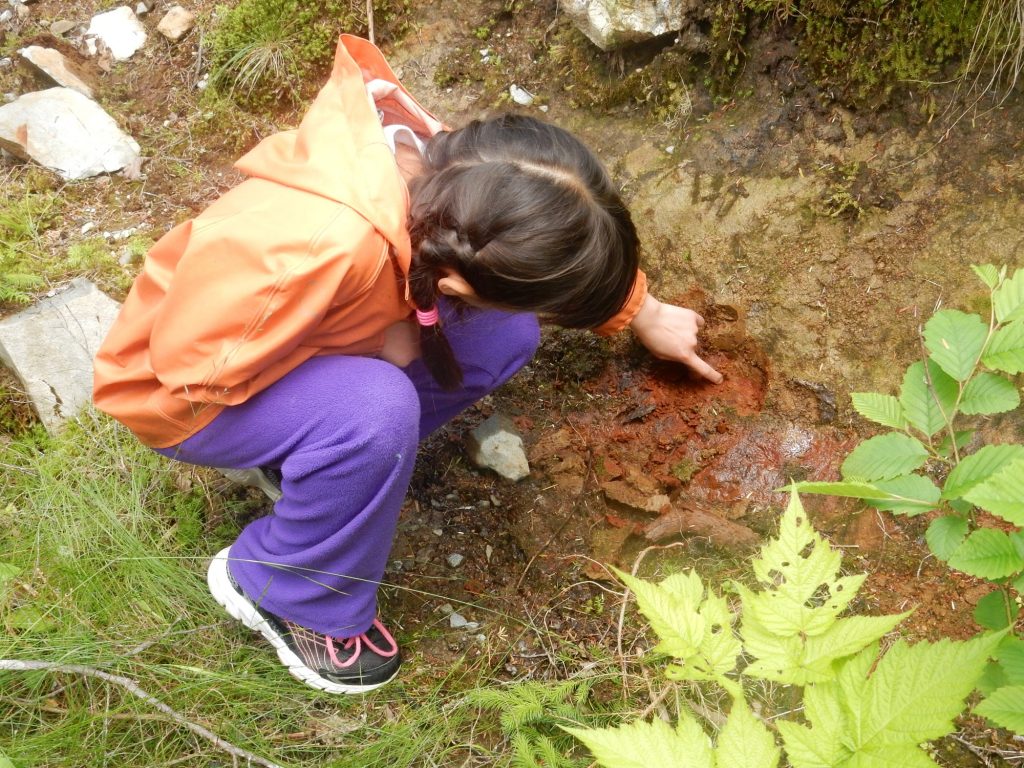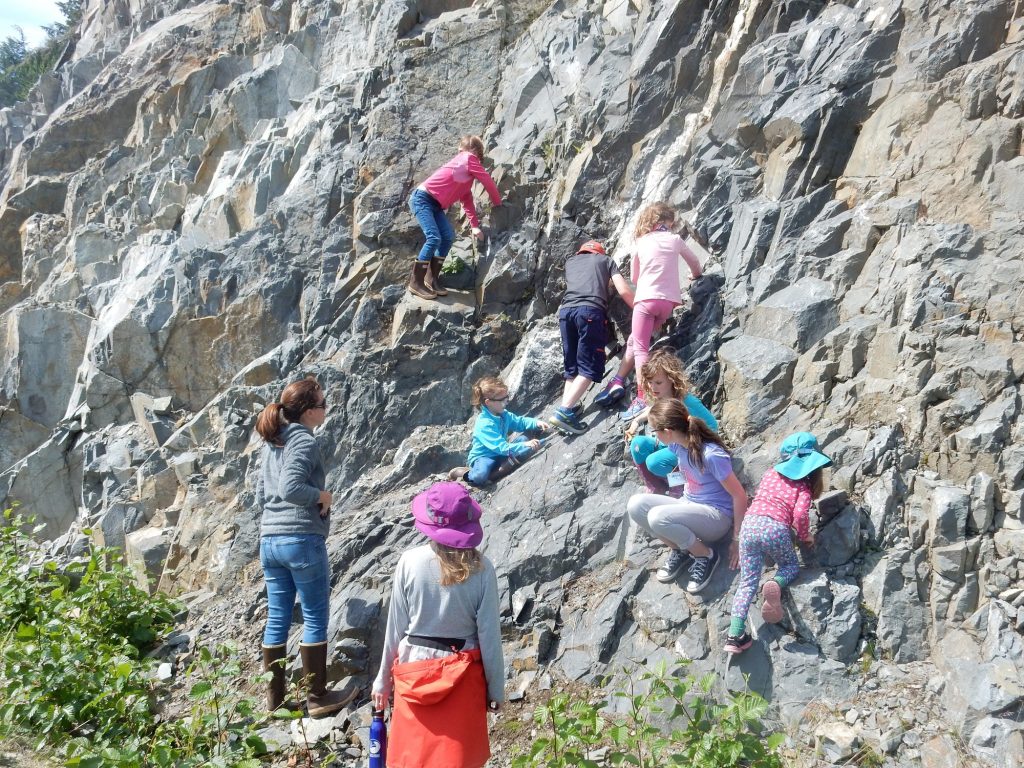 FAQs
Each camp follows a similar daily schedule: opening activity, content rich exploration, physically active game or walk, a snack, project time, closing activity. However, content complexity, group skills, and time spent on each task differ with age groups. 

What are the Registration Fees?

SSSC Members and Coast Guard Family $100/camper and $120/family camp

Non SSSC Members = $125/camper and $150/family camp
What are the skills expected at the camps?

Grades 1 – 3 camps:  Campers should be easily able to walk to the Sitka National Historic Park, around the loop trail, and back again.  They should have group skills such as listening, waiting for their turn, and kindness toward others.  Content is integrated into stories, explorations, games, and projects.  Activities work time is restricted to about 30 – 45 minute blocks.

Grades 4 – 6 camps:  Campers should be able to sustain 30 or 45 minutes of a game or walk.  They are expected to be able to listen to other's ideas, plan together, and play cooperative and competitive games.  Campers in Grades 4 -6 learn content from direct instruction, experimentation, and discovery activities.  These campers can plan to work on challenges or projects in 45 – 60 minute blocks. 

Grades 7 – 9 camps:  Campers should be able to sustain focus for an hour long field trip, be able to swim, and be capable of rigorous activity for an hour or more.  They must exhibit a more mature level of cooperative planning, division of jobs, affirmative relationships, and self-discipline.  These campers will experience content from direct instruction, individual research, group share, scientific method, and Q & A with experts.    Work blocks will be 60 – 90 minutes, and in some cases may extend for several hours.
---
Become a member & save
Science Center members will enjoy a variety of benefits including aquarium admission for members and guests, access to special events, valuable discounts, insider information, and Science Center memorabilia. Science Center memberships are great gifts to give to family and friends!